Bukom Dancehall is a Reggae Dancehall artist from Bukom, Accra Ghana.He is noted for his fluency in a local dialect dancehall toaster.
Grab the Mic is a studio freestyle session organaised by Jungleyaad Studios. It take place on Fridays at 8PM GMT.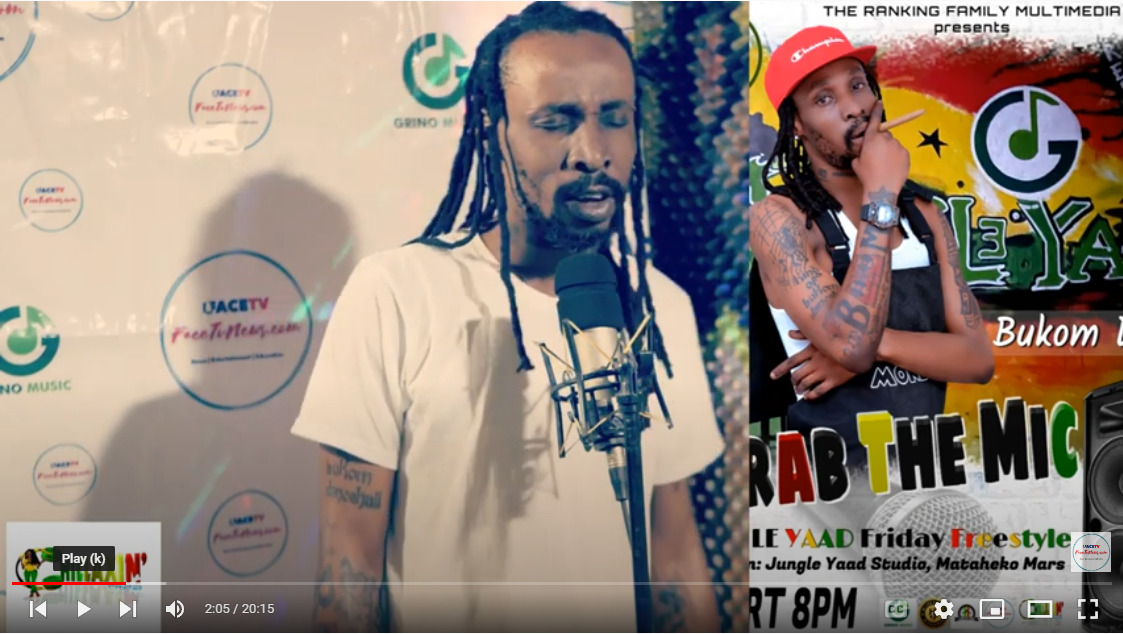 Other atist are welcome to perform as well.