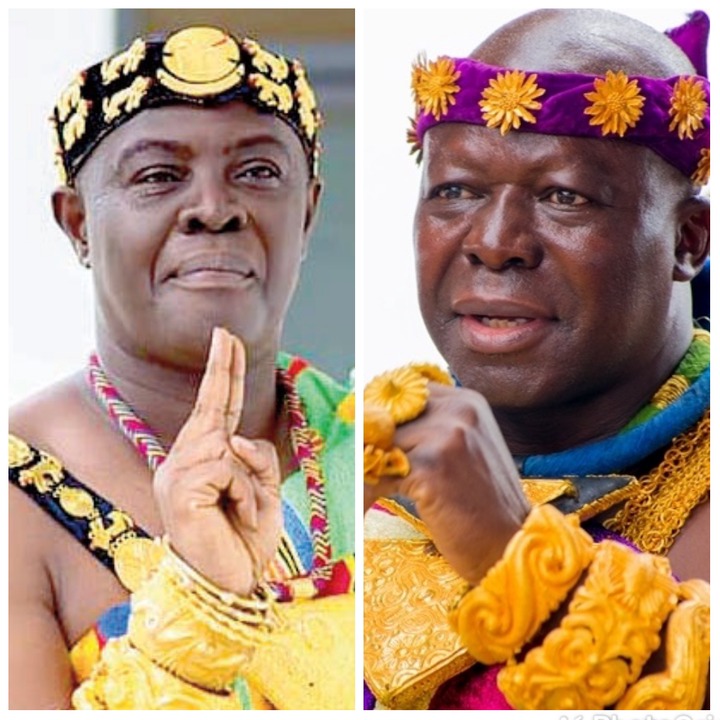 Oseadeyo Agyemang Badu who is the Paramount Chief of Dormaa has justified his reason for exposing the real meaning and root of Ashantis. This followed a widespread of condemnation from most Ashanti indigens who felt that the Dormaahene was digging old tribal factions.
During another day of communal labour with his subjects, he granted another interview with his official social media handlers ( Abranpedease TV). Just as the location of the Ashanti Kingdom is Manyia, the location of the Dormaahene's seat of authority is called Abranpedease.
" I said only one of your distorted histores. I know a lot about you Ashantis. With just one expose, look at how you're crying. You see how you're crying? That's how it feels. Don't Dare Me Osagyefo Oseadeyo Agyemang Badu again. I'll never speak against Otumfour. However I'm sad that he watches his subjects to insult me and my kingdom including my great ancestors in his presence. Anytime they organise a swearing in ceremony at Manhyia, they insult me" Dormaahene Oseadeyo Agyemang Badu said in the video attached below.
" This is a Last warning to Manhyia and Kumasi. I'll not talk again but if I hear one word, I'll bring out your
Oseadeyo Agyemang Badu had earlier thrown out a history that Kumasi didn't come as a result of any KUM TREE planted by Okomfo Anokye. He positioned that Kumasi means AKUMA ASE. And that Asantes got this name out of their ancient slavery by using the Axe ( AKUMA) to be cutting firewood for the Denkyirahene hence called (AKUMA ASE FO)
Watch the short video in the link below. It's in Bono Twi so open your ears well.
source: Operanews